In a significant stride towards elevating healthcare standards, a cutting-edge Biopharmaceutical clean utilities project has reached its successful completion in Malaysia. This achievement holds profound implications for the production of high-quality Injectable Vaccines and Insulin within the Malaysian and South-East Asian markets. This landmark project exemplifies the industry's commitment to ensuring sterile and efficient vaccine production while upholding stringent healthcare standards.
The project's ambit encompassed a comprehensive design review, meticulously tailored to harmonize with the customer's unique production cycles. This synchronization was a crucial aspect of optimizing capacities to meet the surging production demand in the healthcare sector. By securing sustainable capital investment and minimizing operational costs, the project demonstrates a commendable return on investment, underscoring its economic viability.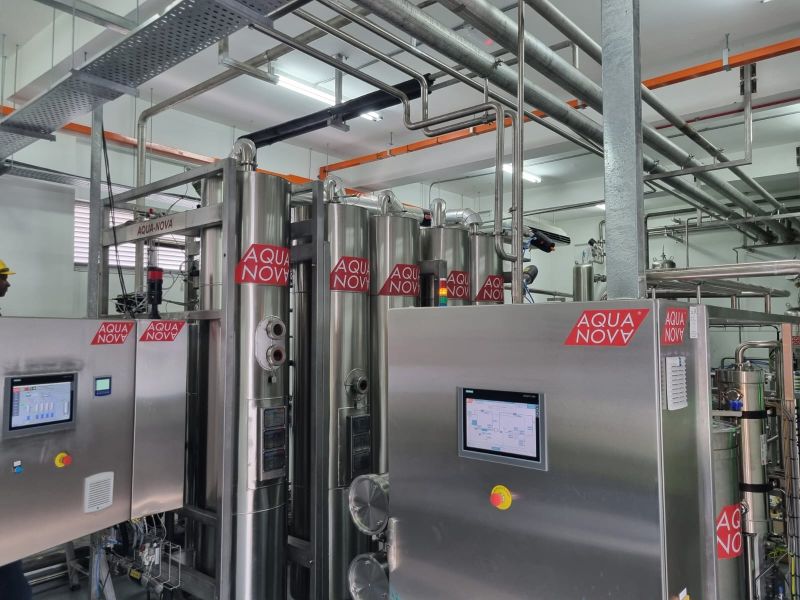 The project's complexity was compounded by the challenge of limited installation space, prompting the engineering team to devise ingenious solutions. The equipment supplied was thoughtfully customized to align seamlessly with the client's spatial constraints. This adaptability showcases the industry's determination to overcome obstacles and ensure the successful realization of critical healthcare projects.
A pivotal component of this achievement lies in the provision of turnkey clean utilities, an intricate network that powers the production process. These utilities encompass Pre-treatment, Purified Water Generation, Water for Injection, Pure Steam Generation, as well as Storage and Distribution Systems. This comprehensive infrastructure forms the backbone of the sterile environment necessary for producing pharmaceuticals of the highest quality. By focusing on this crucial aspect, the project reinforces the industry's dedication to uncompromising healthcare standards.
Such a momentous feat would not have been attainable without the unwavering commitment and collaborative spirit shared between the customer and the dedicated project team. The partnership bolstered by the relentless efforts of Aqua Nova/ Praj Hi Purity Systems, has been pivotal in transforming this ambitious project into reality. pharmaceuticals biopharmaceutical sterile vaccines Vaccine Production healthcare This endeavor stands as a testament to the synergistic potential of stakeholders within the pharmaceutical ecosystem.
As the global healthcare landscape continues to evolve, the significance of innovative biopharmaceutical projects becomes increasingly apparent. The completion of this project signifies not only the achievement of specific milestones but also the broader mission of advancing healthcare accessibility and quality. Investors and buyers seeking to engage with projects at the forefront of healthcare transformation are presented with a remarkable opportunity to contribute to the well-being of societies while making a sound investment.
In conclusion, the triumphant completion of the Biopharmaceutical clean utilities project in Malaysia sets a remarkable precedent for the pharmaceutical industry. Through synchronized design, tailored production cycles, and the provision of vital utilities, the project embodies the spirit of innovation and collaboration. The ripple effects of this accomplishment extend far beyond its immediate scope, resonating within the broader healthcare landscape. For investors and buyers with a vested interest in pioneering healthcare solutions, this achievement presents a compelling avenue for investment that marries financial prospects with societal well-being.